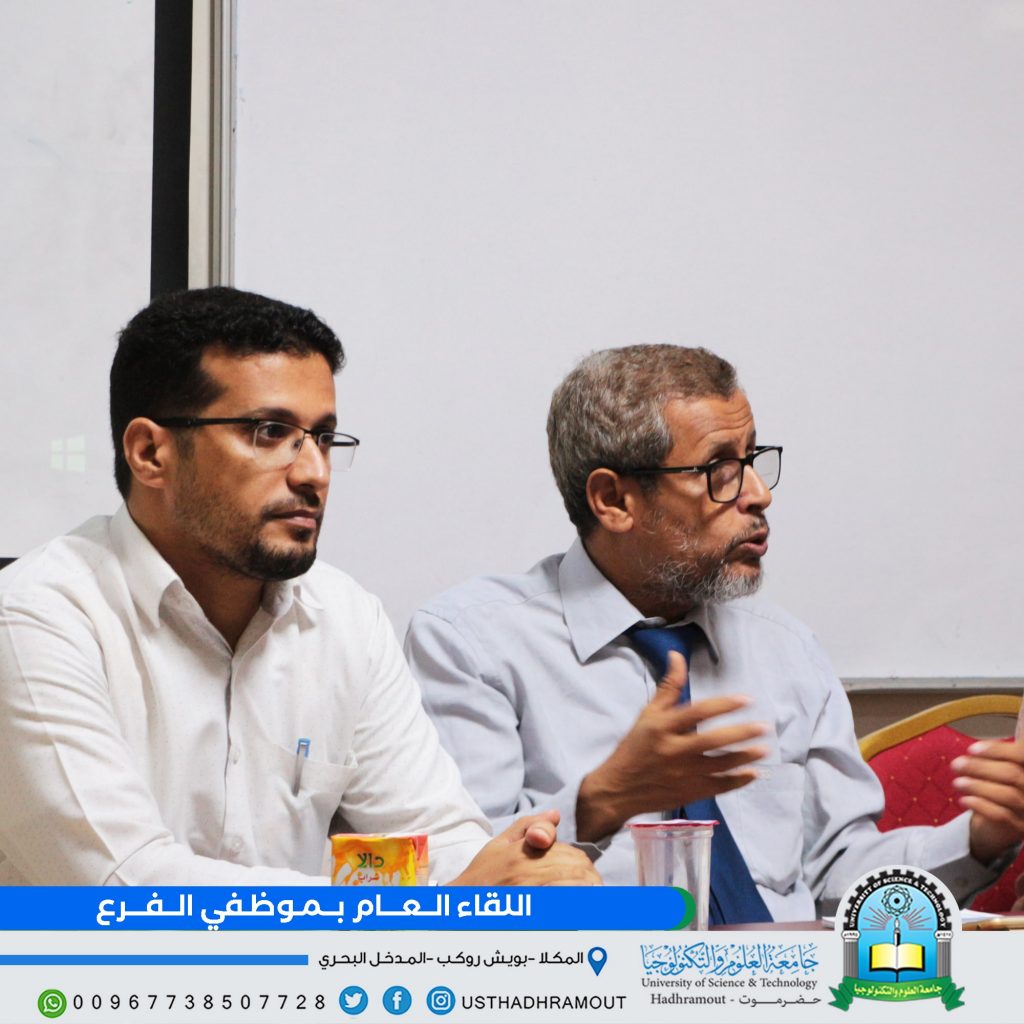 University media
The Director of the University of Science and Technology Branch, Eng. Alawi Saqqaf Al-Aidarous, met with the university staff, in the presence of the Deputy Director, Mr. Ibrahim Modhesh, and in the presence of the Financial and Administrative Director, Mr. Saeed Bahafi.
 The meeting began with a speech by the branch manager, in which he welcomed fellow employees, then talked about the importance of such meetings and their objectives. He also stressed in his speech the preparation for the new academic year 2022/23 and the importance of the employee representing a set of values, for example, discipline and time commitment, which would help to Excellence in work.
In a session, the representative talked about seriousness in work and benefiting from all working hours in order to achieve positive results in the employee's performance, and he mentioned that one of the most important real indicators of the employee's excellence in his work is his giving and creativity.
 The financial and administrative director also explained that one of the most important goals of the university is the relentless pursuit of occupying a distinguished position among universities.
After that, the room was opened for employees to express their opinions and observations.